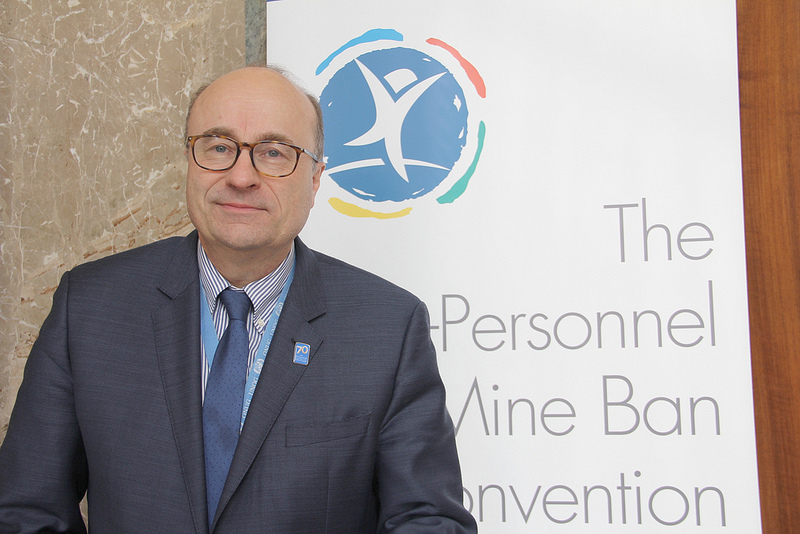 The States Parties unanimously elected H.E. Hans Brattskar Ambassador of Norway to the UN in Geneva as President of the Fourth Review Conference; as such, the Ambassador leads the work of the States Parties throughout 2019.
Norway's Presidency began as the Seventeenth Meeting of the States Parties concluded on 30 November 2018, and ends at the conclusion of the Conference in Oslo.
In his capacity as President, Ambassador Brattskar presented some of Norway's key priorities for the presidency and initial ideas for the Fourth Review Conference.
The Convention's President is also Chair of the Convention's Coordinating Committee; and leads a number of efforts including universalization and stockpile destruction.